Intrigue
Intrigue is a roguelike Blindspot-esque game for 2-10 players, played with d6's.
Investigate cunning criminals, beat up henchmen, assassinate masterminds and outplay your motherland's enemies in this roguelike TTRPG. Fundamentally, Intrigue is for having the adrenaline pumping special agent experience with your friends on the kitchen table.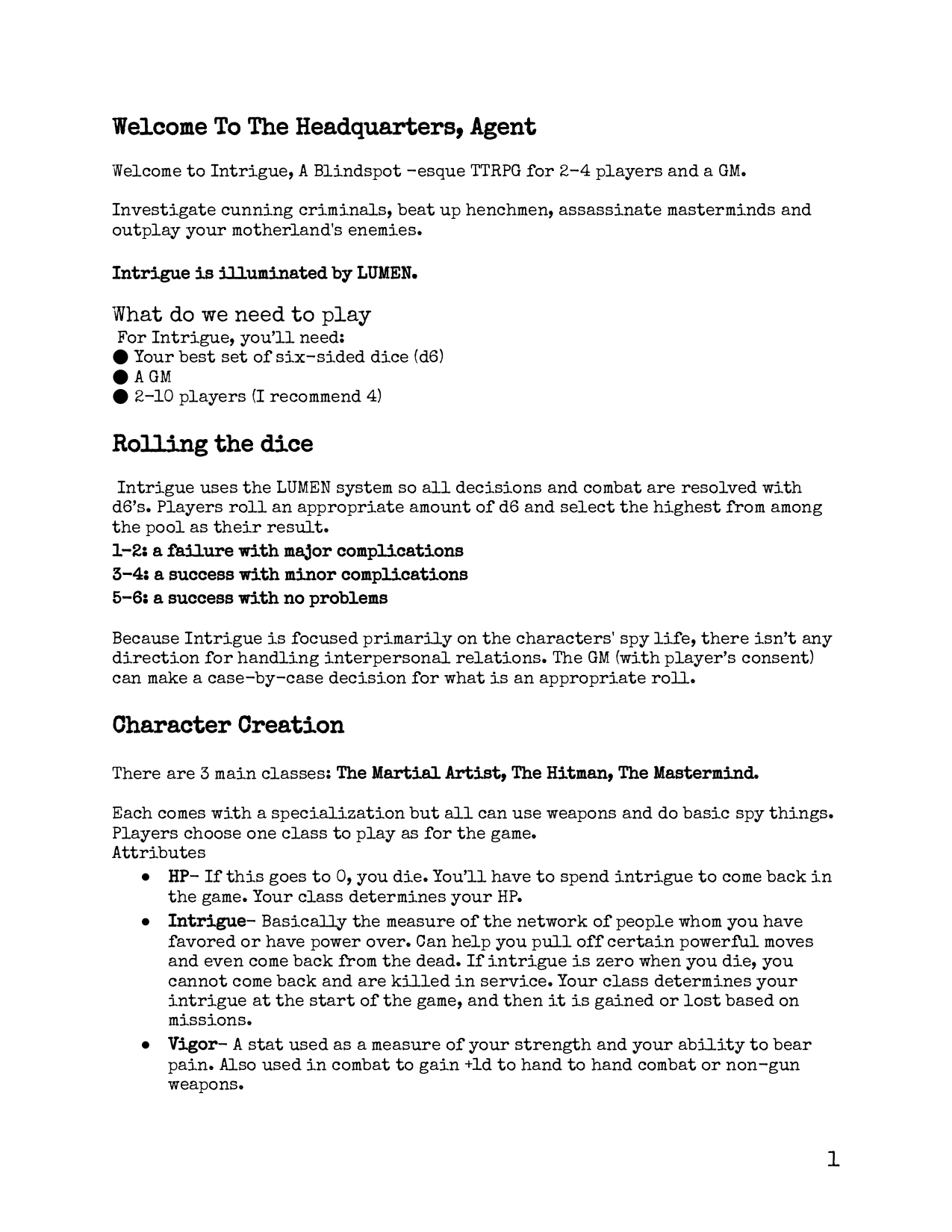 The game is a Pay What You Want, and all money will be donated to Narmad Central Library Surat, in form of books. The goal is fifty books.